Here's to taking an art class!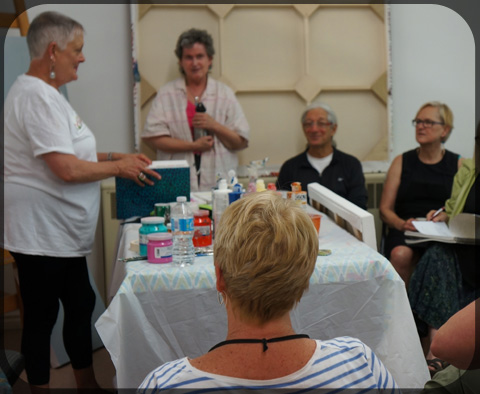 Class in session with Claudia Jean McCabe
The Maggiolly Art Studio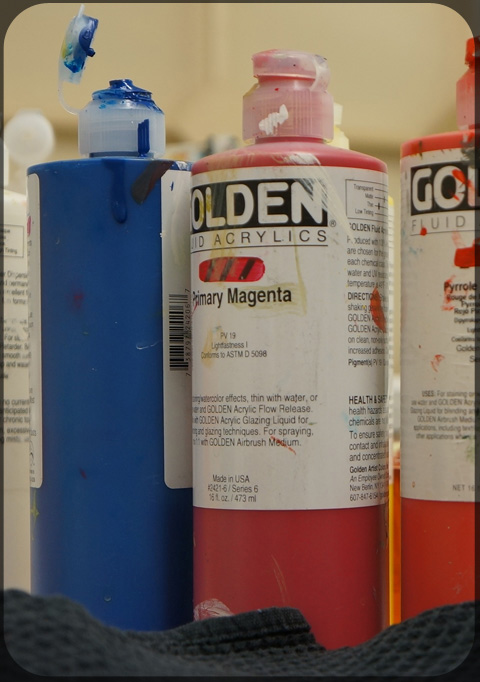 Bottles of luscious fluid acrylic paint
Learning about composing on the fly
Karen the Dragon minds the store
Claudia's well-used paints and brushes
The Maggiolly Studio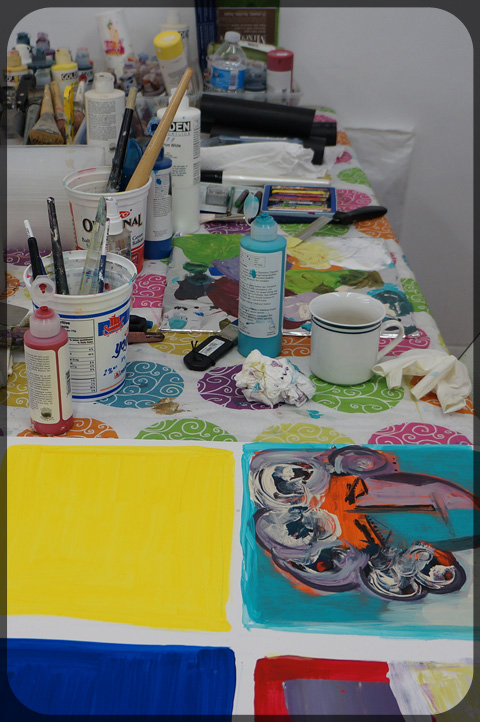 An artist's table in class (painting: Donalda Patenaude)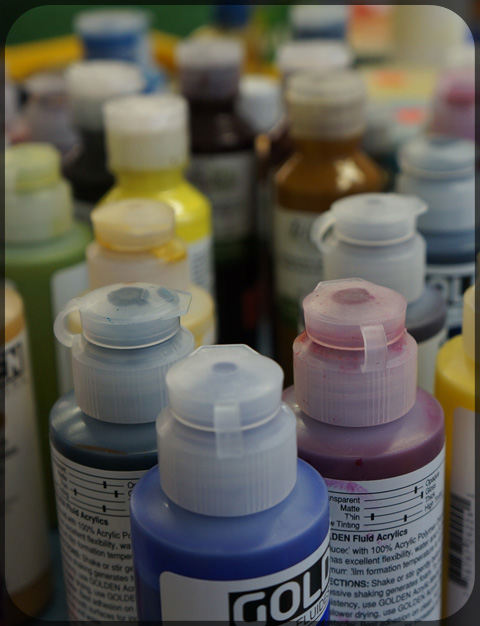 Judy Kendrick's array of paints
A few of Emilia Perri's paints and brushes
Claudia discusses an art student's "scribbles"
Discussions in class can get passionate!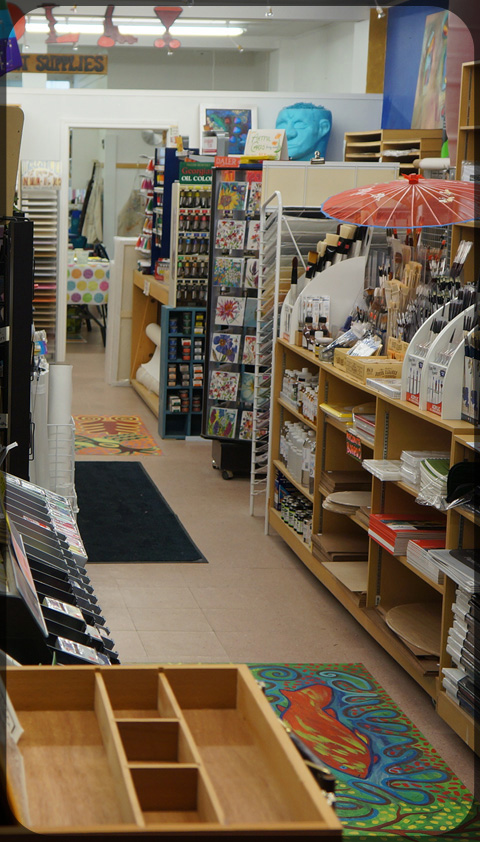 Main aisle, Maggiolly Art Supplies
Claudia Jean McCabe: A painting demo begins
The class watches the process as the painting begins to evolve
A painting demo: the underpainting or scaffolding
A painting demo: beginning to rough in forms
A painting demo: refining and balancing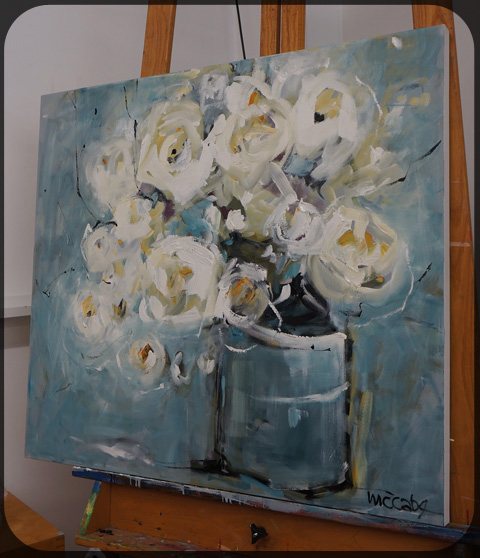 A painting demo: just about there... maybe.